NOAA to resume search for USS Alligator
_________________________________________________________________
CDNN
September 02, 2005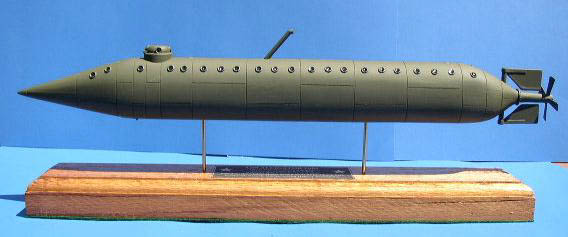 NORTH CAROLINA
-- The search for the Navy's first submarine, a Civil War vessel dubbed the USS Alligator, will resume soon off the North Carolina coast.
Scientists with the National Oceanic and Atmospheric Administration and the Office of Naval Research are planning a weeklong search next week in the Atlantic south of Ocracoke Inlet.
Details on the location and times were not released, but federal officials said Friday that they will target possible sites that were identified in a survey this year.
The Alligator, an iron cylinder 47 feet long, sank in a storm in April 1863 while being towed from Virginia to Charleston, S.C. Crew members were not aboard, and the shipwreck was largely overlooked for decades.
Federal agencies launched an initial search last summer and returned with a survey vessel earlier this year. Michael Overfield, an archaeologist with NOAA, said Friday the survey found about 80 sites on the ocean floor that warranted further study. He said that 50 were determined to be geological formations.
Scientists will use a variety of equipment, including sophisticated metal detectors and a remote operating vehicle, to examine the other sites in more detail. Overfield said it is likely that the ship's iron will still be intact after 142 years in the ocean.
He said the ship, which got its nickname because of its green appearance and low shape in the water, is significant because it was the Navy's first submarine and had several technological innovations, including a diver lockout and air purification system.
Researchers will work aboard the Afloat Lab, a 108-foot research vessel operated by the Office of Naval Research.Shortly after its launch May 1, 1862, the Alligator was towed to Hampton Roads, Va. on a mission to destroy a strategically important bridge across the Appomattox River and to clear obstructions in the James River. But the water was not deep enough for the ship; it was taken to the Washington Navy Yard for modifications that included a hand-cranked screw propeller.
SOURCE - The News & Observer
____
www.schnorkel.blogspot.com