Audio: Deep Wreck Diver Richie Kohler Speaks at Conference on the Book Shadow Divers
_________________________________________________________________
The Sub Report

By
Lubbers Line
February 03, 2006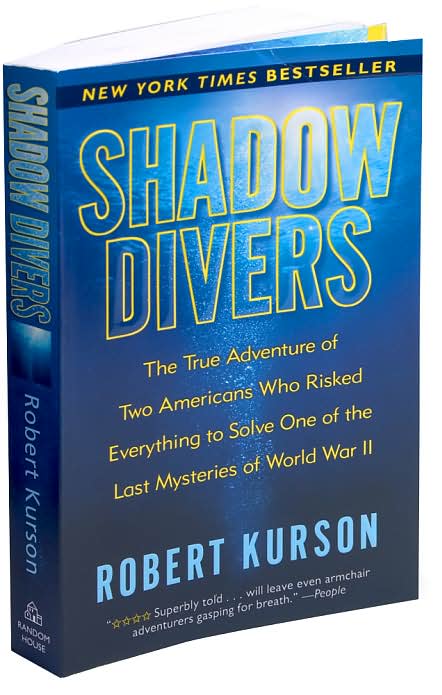 O
n January 28 at the
Reading Across Rhode Island Literacy
Conference deep wreck diver
Richie Kohler
provided the conference keynote address covering the book
Shadow Divers
. The book
Shadow Divers
by author
Robert Kurson
chronicles the true adventure of two Americans who risked everything to solve one of the last mysteries of World War II.
Richie Kohler modestly describes himself as just a sport diver from New Jersey but he has taken a passion for wreck diving and turned it into a career. Together with fellow wreck diver John Chatterton they solved the deep sea mystery of a lost WWII German submarine discovered off the coast of NJ. After six years of investigation that submarine turned out to be the
U-869
thought to have been lost at the close of the war thousands of mile away, in the eastern Atlantic near Gibraltar.
Both Richie Kohler and John Chatterton are hosts of The History Channel series
Deep Sea Detectives
with 57 episodes completed to date. Their most recent project is a documentary on the sinking of the Titanic to air Feb 26 on The History Channel. For that project Richie dove on the Titanic twice in the
Russian MIR submersible
, their investigation has proved to be a
bit controversial
.
If you're interested in listening to Richie Kohler's remarkable story
TheSubReport.com
has made it available in
MP3 format
. The keynote address is about 40 minutes including a short period of audience questions.
Conference Audio
Note: 36MB Download.
Not recommended for dial up users due to excessive download time.
Don't forget to visit
"The Sub Report"
____
www.schnorkel.blogspot.com
www.dofundodomar.blogspot.com